0
The NCTA expresses its appreciation for the extraordinary service and leadership of Grandmaster Yoon Kak Kim. The NCTA sent flowers to Grandmaster Kim's service, and many former NCTA coaches and officers were in attendance.
A letter from past NCTA President Rex Hatfield:
I am greatly saddened to inform you of the passing of Grandmaster Yoon Kak Kim. Grandmaster Kim was a staunch supporter of collegiate Taekwondo in the United States. He had served the National Collegiate Taekwondo Association as a presidential adviser and most recently as as member of the Advisory Board. He was a team leader and coach for multiple collegiate teams from the mid-90s to the 2009 Universiade in Belgrade, Serbia.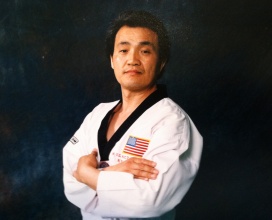 We have lost a friend and mentor. Grandmaster Kim truly embodied the concept of "hyung" or "older brother." He encouraged us with his wise words or would bring people together so that all involved would benefit. We were fortunate to know him and will miss him deeply. Our thoughts are with his family and friends.
Respectfully,
Rex Hatfield